The Kinks
   After two great months of featuring the Grateful Dead, I thought it was time to shake it up a little and return to one of the earlier pioneering classic rock bands – The Kinks!   Between the lyrical genius and great vocals of Ray Davies and the innovative guitar sound and playing of Dave Davies, The Kinks forged a path of true songwriting creativity and a never before heard – hard rocking approach. The Kinks would go on to inspire so many hard rock and early heavy metal bands!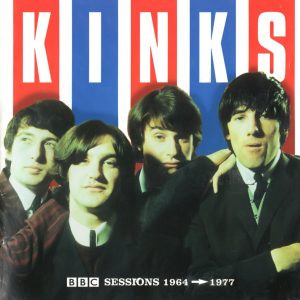 The Kinks (1964-1996) started out as a band covering American Delta blues artists and performing Little Richards tunes. The band consisted of composer/ singer Ray Davies, his brother guitarist Dave Davies, bassist Pete Quaife, and Mick Avory on drums. The Kinks were often considered one of the most under-rated bands in rock history. Never selling as many records as their music deserved, they were well respected by many accomplished musicians. From their start, Ray Davies was intent on developing a unique band sound, especially one that sounded British.
     Ray Davies was a gifted lyricist whose topics ranged from personal relationships to attacks on people with self-interests and selfish lifestyles. He wrote about taboo subjects of the time such as a transgender in the tune "Lola." Davies felt that people developed lifestyles that lacked creative energy and were content to lead boring lives. The lyrics for The Kinks tune, "A Well Respected Man," highlight this viewpoint. The Kinks cultivated
a fan base that understood their intention to reflect British lifestyles and culture. They released "You Really Got Me" which went to number one on the British charts and number ten on the American charts in October of 1964.
     The Kinks were not comfortable with the idea of constant touring, especially in America where they needed to promote their albums. They were also victims of an American Federation of Musicians Ban that prevented them from touring America at the height of the British Invasion period. Never given a good reason for the ban, it was a four-year ban imposed on them supposedly due to their rowdy onstage performances. Ray Davies said "It cost us the top spot…by then people like Jimi Hendrix and The Who were coming back from the U.S. as mega- stars." Another issue for The Kinks was the constant fighting between Ray and Dave Davies. This resulted in many band breakups, although they were able to regroup often over the years. They were fortunate to have session keyboardist Nicky Hopkins play on many of their studio recordings in the 1960's.
                                                                                        The Kinks pioneering guitarist Dave Davies
     Dave Davies was one of the great innovators of the electric guitar. He grew up first playing skiffle music, similar a lot of other young British musicians. At the age of fifteen, Dave tried to connect a small amplifier into a bigger one resulting in a tremendous electrical shock that nearly killed him. He eventually experimented with slashing the speaker cone of his Elpico amp with a razor blade, thus giving his guitar a distorted and crackly tone. This later became popular as the effect called fuzztone.
     The power chords Davies played on "You Really Got Me" were not the first ever played, but what was special was his display of raw power. This, aided by his use of distortion, would influence many who saw him as the first heavy metal guitar player. His influence reached many of his contemporaries including Pete Townshend and Robert Fripp. Dave Davies has helped to make famous the Gibson Flying V guitar that he started using in 1965. The Flying V became standard gear for Jimi Hendrix, Albert King, many other rock guitarists.
     Dave Davies only occasionally wrote songs or sang lead vocals. Ray did most of the songwriting. But Dave was the sound of The Kinks. After the band officially broke up, Dave went on to have a fairly successful solo career. In 2014, Dave released a new album titled Rippin' It Up to celebrate the 50th anniversary of The Kinks. He appeared onstage with Ray to promote the record, marking the first time they appeared together in twenty years.
     The Kinks had a hit with their satirical "Sunny Afternoon," which topped the British charts in the summer of 1966 and knocked The Beatles "Paperback Writer" out of the top spot. Another Kinks hit "Celluloid Heroes," referenced dead and fading Hollywood movie stars. Ray Davies lyrically commented on how great it would be if life were like a movie "because celluloid heroes never feel any pain… and celluloid heroes never really die." The band did have a resurgence and some commercial success between the years 1977 and 1986. The Kinks broke up in 1996 and an often-discussed reunion has never happened.
     Ray Davies played a significant role in the development of early rock music. His songwriting skill and poignant social commentary brought a sophistication and wit to lyric writing that has stood the test of time. The Kinks placed five of their songs on the American Billboard charts and they are revered by many of their peers. The Kinks were inducted into the Rock and Roll Hall of Fame in 1990.
                                                                                           "You Really Got Me" by Ray Davies
     "You Really Got Me," written in 1964, began with one of the great guitar riffs in rock music. It continued throughout the tune. Each section followed an AABC phrasing format. In each section, the B phrase moved up a whole-step and the C phrase moved up a fourth from that point. This was unique for a rock song at the time. Ray Davies played around with different accents as he phrased the lyrics while Dave Davies produced an innovative guitar fuzztone sound by cutting the speaker cone of the amplifier.